Wildlife spotting places in Costa Rica: So… You are coming to Costa Rica? And well! I guess that the whole point is to have your check mark on the list of "Seen animals" right? Disregarding from the list a few neighbors maybe and so. You do want to see the real thing on the trees. …

Well! You are coming to the right place! Costa Rica is so small that everything is quite concentrated, including animals.
Now, don't get it wrong! It is not like there will be a sloth in every tree or groups of monkeys on the top of the houses… hmmm not really. This is Neotropical* rainforest! And in the neotropics animals are harder to see as they live in the mysterious paths of the forest.
.You have to know where to go, and where to look for. And if you go to the right places… Then yeah! You have to have your pencil ready for the check marks.
Now, the big difference from other wilderness destinations and Costa Rica is that to see the wildlife you don't have to travel day and night and sleep in tents… No way Jose! Here, monkeys may be jumping to your room balcony, or howling to wake you up in the mornings. Close by… just a few hours driving from any of the main airports.
Why is it that we might be able to see some real wildlife in the rainforests of Costa Rica?
As you may already know our government is known for its progressive environmental policies and has made incredible efforts to protect the country's rainforests and marine habitats. As a result, exist a network of 26 national parks and a selection of privately-owned reserves where everything has been preserved in its natural state. Constant work is being done to keep the areas clean and ensure conditions are right for native plant and animal species to live.
Constant work is being done to keep the areas clean and ensure conditions are right for native plant and animal species to live.
The work is partially backed by sustainable ecotourism, visitors are welcome, and will have the chance to see a huge variety of creatures during an outdoor adventure in Costa Rica.
Animals are back!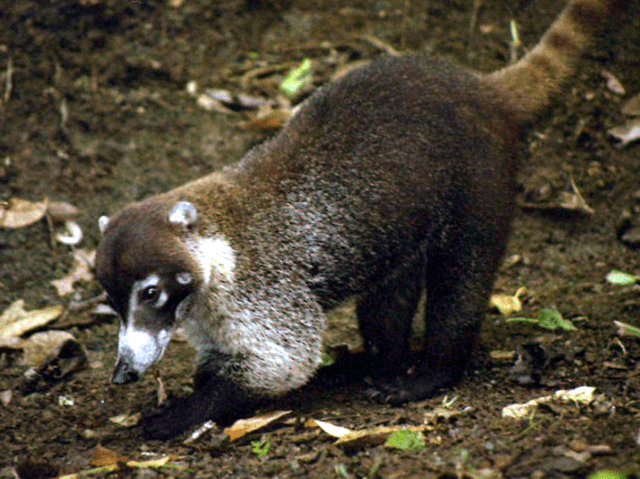 As an interesting detail, in the eighties when tourism started in Costa Rica, there used to be a lot of hunting (Now it is forbidden by law all throughout the country), ad it was much harder to see animals. As tourism has grown and National Parks are well supported, hunting has virtually disappeared, and animals show more of themselves.
Again, not that you see a jaguar in every street light, but it is easier to see stuff now than it was twenty years ago.
Now… the next question is.. Yes! Where? Where is the best place to see wildlife in Costa Rica?
Not the place. but the places. There are some quite famous, like Manuel Antonio National Park, where not seeing monkeys is almost impossible. or the powerful Tortuguero National Park in the North Caribbean or Drake Bay in the South Pacific where you are surrounded by wilderness, and sloths, monkeys, macaws, toucans and other wonders are the daily bread for tours in the forest.
But there are other areas, less known for wildlife sightings that can be surprisingly good!
Monteverde Cloud Forest Reserve
This section of cloud forest in the Cordillera de Tilaran mountain range is known for its biodiversity, as there are more than 2,500 plant species in the area. The greenery provides habitats for 400 different types of birds, 100 sorts of mammals and 160 kinds of reptiles and amphibians. All of them in the same place.
The visitors need to explore the area during the day and also take guided nocturnal walks if are eager to see the best of the wildlife. As well as lots of snakes, toads and bats may spot tapirs, deer, porcupines, jaguars, and ocelots.
Bird spotters are perhaps in for the biggest treat at Monteverde, as some of the feathered inhabitants are quite infrequent. The bare-necked umbrellabird, piratic flycatcher, three-wattled bellbird and resplendent quetzal are among some of the unusual species which the bird watchers might be lucky enough to see.
Cahuita National Park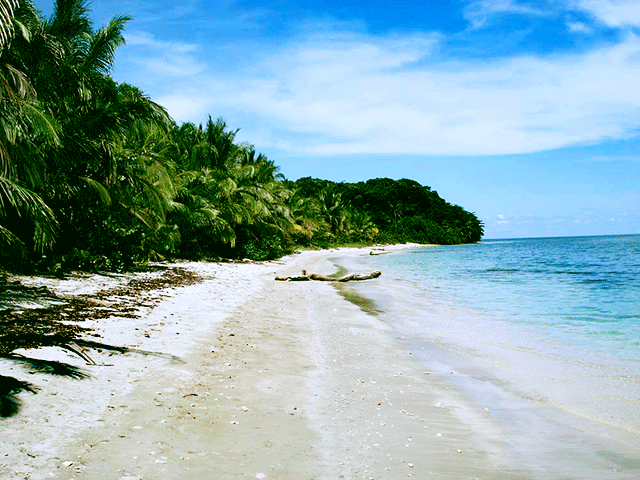 This protected area on the Caribbean coast is among the most peaceful places you will ever visit, and one of the top wildlife spotting places in Costa Rica with a forest running alongside a white sand beach.
The woodland gives a home for white-headed capuchins, pacas, mantled howler monkeys, Swainson's toucans, yellow-crowned night herons, and kingfishers, so trekking through it can be quite an experience.
As measures are in place to keep the sea clean, there is also lots to spot on scuba diving and snorkeling trips.
The reefs close to shore feature elkhorn, yellow brain, gorgonian and blue staghorn coral, while you are also likely to see lobsters, ghost shrimps and sea cucumbers, together with a selection of the 500 species of fish that live in the location.
Gandoca Manzanillo Wildlife Refuge
Located on Costa Rica's Caribbean coast as well, the refuge is certainly one of the top wildlife spotting places in Costa Rica. As it protects some of the most endangered species in the Americas. The staff has either preserved or created a number of rare habitats here, including wetlands, a lowland rainforest, and mangrove swamp to give the creatures the best possible chance to survive and breed.
The variety of animals to see here is huge and includes crocodiles, caimans, lizards, snakes, parakeets, pelicans and keel-billed toucans. Both green and leatherback turtles use the refuge as a nesting ground, while the waters provide a home for dolphins and West Indian manatees.
Tirimbina Rainforest Center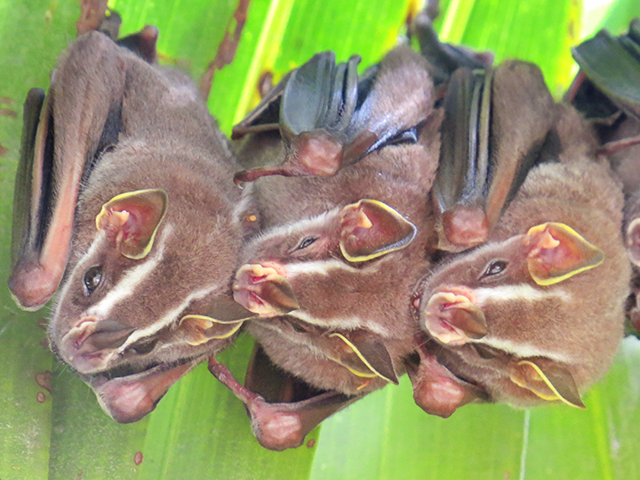 A privately-owned not-for-profit organization manages this 852-acre strip of rainforest in Sarapiquí region, on the north side of Costa Rica. The preserved area is used as a wildlife refuge, for research projects and to educate the local community about the importance of environmental protection.
It is partially funded by ecotourism and there is a network of paths and hanging bridges in the forest to allow visitors to see rare plants and animals. Among the unusual creatures that might spot here are anteaters, ocelots, tayras, white bats and motmots.
So, give us a call! Or drop us a note, I would be super happy to share where and how, the best times and the best wildlife spotting places in Costa Rica!
---
Written by Marco Hernández for 2Costarica.com / You can also write me directly at info@2costarica.com or call me to our toll-free 866-799-2147 if you have any questions or comments.
Sources:
The Neotropical Companion
*Neotropics are the tropics of the Americas. They are newer, as the continent is newer. The tropics in Africa or Asia are called Paleotropics.